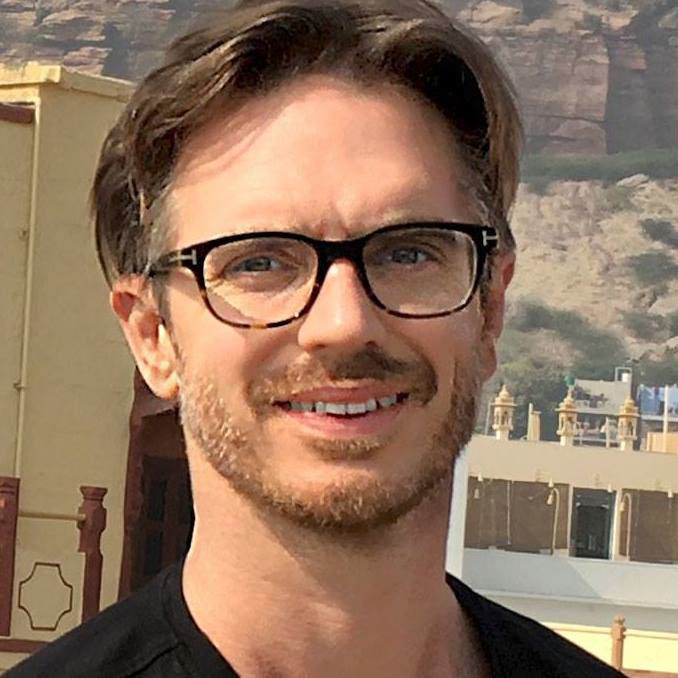 2007–Present – Freelance – Mark Haylock Ltd
Illustrator / Visualiser / Creative Retoucher / Graphic Designer / Artworker
Mark Haylock Limited was formed in March 2007.

Some of the agencies and clients I have worked for:
Agencies: Relish Creative, A Little Bird, Once Upon a Time, Exposure, Momentum, The Gild, TLC, Iris, Wollf Olins, Landor, Dynamo (WAX), Meteorite, Twelve, Klein O'Rorke, Blac and Inovus
Clients: Adidas, Asia Pacific Breweries (ie. Tiger), Barclay Card, Bluewater, Broadgate, Brown-Forman (ie. Jack Daniels & Southern Comfort), Coke-Cola company, Credit Suisse, Diageo Brands (ie. Johnny Walker), Disney, Duchamp, Espa, Grana Padana & Prosciutto Crudo, Heineken, HMV, H. P. Bulmer (Bulmers & Jaques), HTC, Hunter, ING, Institute of Contemporary Arts, John Smedley, Lindt, Liverpool one, Mercedes-Benz, MTV, NFL, Nokia, O2, Orange, Philips, Ricoh, Rizla, Russian Standard Vodka, Shell, Sony, Sony Ericsson, Spectrum Brands, Subway, Square Enix, T-Mobile, Vitamin Water, Unilever, Volkswagen, Warner Bros, Whiteleys and William Grant & Sons (ie. Glenfiddich). 

I have done such diverse work as retouching for the Adidas running campaign, designing a nationwide preschool environmental pack for Disney, Sony Brochure designs and Jack Daniels POS in European and American airports.
2000–2006 – Claydon Heeley Jones Mason
Senior Graphic Designer / Retoucher / Tech. support / Deputy Studio Manager

My role at Claydon Heeley Jones Mason allowed me to further my career and my skills in advertising, retouching and design. It allowed me to craft my work, perfect my retouching, investigate design and produce high quality artwork. I have worked with many top creatives and designers on award winning work from which I have learnt many valuable skills.
I have worked on many major European brands and have been the brand guardian on Mercedes-Benz, Callaway, Royal Mail, Manix, Capita, PG Tips, Virgin Holidays and Britvic. I held a similar guardian role for retouched imagery. I have worked and set copy in many European languages.
With my technical bias I have been the Studio/IT liaison. I have specified the hardware and software the studio have required. This has included working with the IT department on the following projects: 
The Mac OSX change over (Including OSX Support training), introducing a font server with automatic font activation and a colour workflow and proofing system.

My experience required me to work as acting studio manager.
Claydon Heeley won Direct Agency of the year 2004.
1995–2000 – Claydon Heeley International
Junior Artworker / Visualiser / Graphic Designer

Working in a very fast growing, successful agency, with short deadlines, a large workload and a very busy timetable provided me with valuable skills. After a short time my role at Claydon Heeley International included the design and production of various artwork for print. My work included the creation of direct marketing pieces, ambient media, point of sale, press, magazine ads and billboards – working alongside the creative department to create and develop ideas for many different campaigns and design projects as well as being involved in numerous new business pitches.
Was the Senior Graphic Designer responsible for PepsiCo and Britvic Soft Drinks. This involved working with the creative department designing Pepsi and 7UP's music, summer and winter brand manuals and master artwork for advertising across ESSA (Europe, Sub Sahara and Asia). Promotions included the Spice Girls, Star Wars, Robbie Williams and SClub7. 
My Photoshop skills were becoming much more developed working on pitches and creating visuals and artwork for these brand manuals. So when the opportunity for professional training came in 1999 I took an advanced Photoshop course and started honing my retouching skills.
Claydon Heeley International became part of the Omnicom group and became Claydon Heeley Jones Mason.
WHO AM I?
My Education:
2014 – MA Illustration (Visual Arts) – Distinction, University of the Arts London (UAL), Camberwell College of Arts
1995 – Bachelor of Mechanical Engineering, Aston University
A-Level Fine Art
A-Level Maths
A-Level Physics
A-Level Design & Technology
My work related skills: Programs used.

Adobe Creative Cloud CC:
InDesign
Photoshop
Illustrator
Acrobat DC
Lightroom
Training:
Harlequin Solutions
2 Exmoor Street
London W10 6BD
www.solutions.co.uk/training
1999 – Photoshop Advanced
1999 – Illustrator Advanced
2004 – InDesign for Quark Users
2004 – Private Mac OSX Introduction
2004 – OSX Support

My personal interests:
Ashtanga yoga, motorcycling, scuba diving and travel.